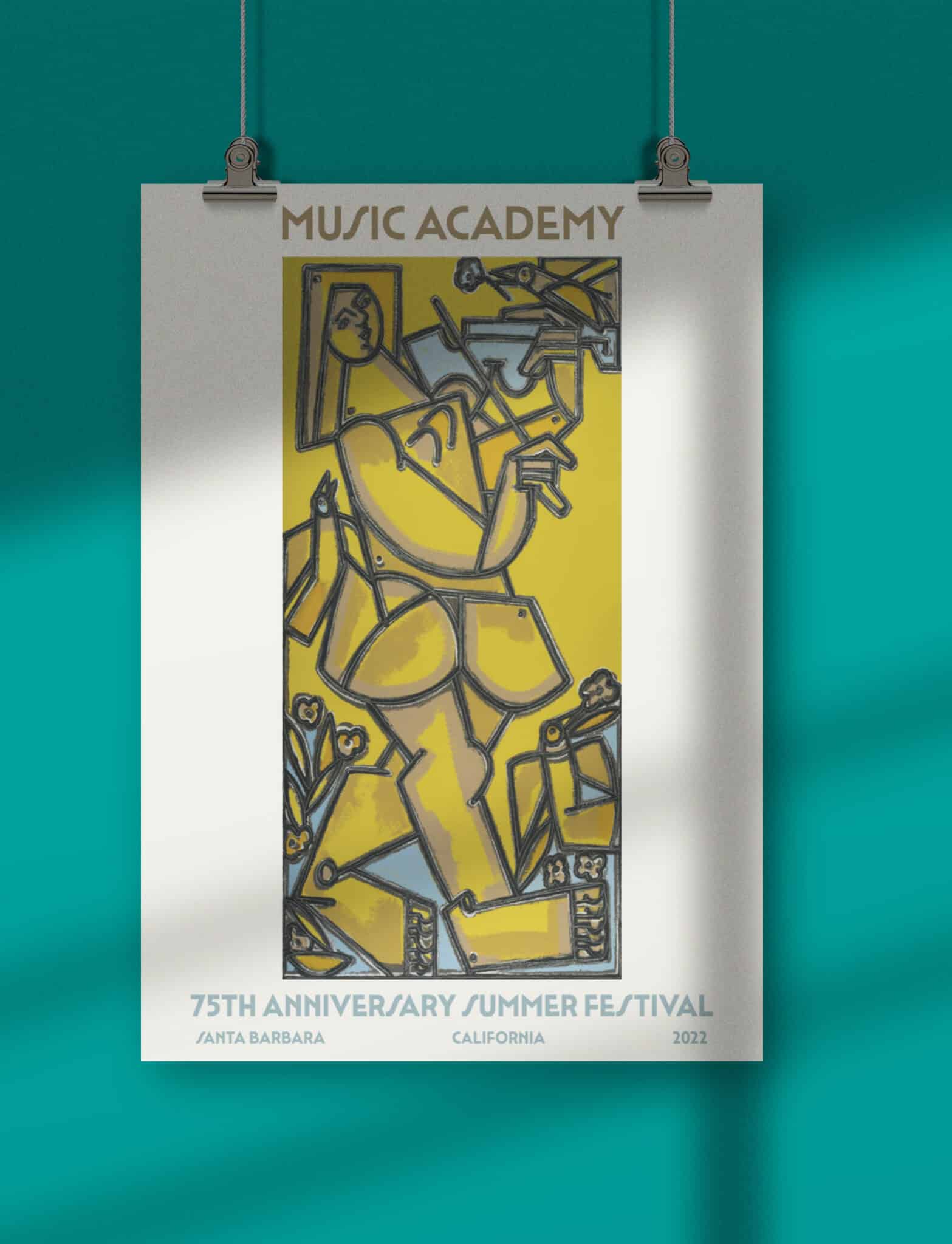 Commemorating Our 75th Year of Cultivating Classical Music
Designed by Festival Visual Artist America Martin
Internationally represented fine artist America Martin's work is described as authentic and crafted from her exceptional skill for conveying universal truth via the human form.
This artwork was created for and inspired by the Music Academy's 75th Anniversary. A very limited number of copies have been made so get yours while your supplies last. Your 16″x20″ poster will be available for pick up from the Carsey Ticket Office.
All purchasers will be entered in a raffle to win the original 72″x36″ painting, valued at $17,450. Increase your odds by purchasing more raffle entries!
She Welcomes Summer with Music
Oil and acrylic on canvas